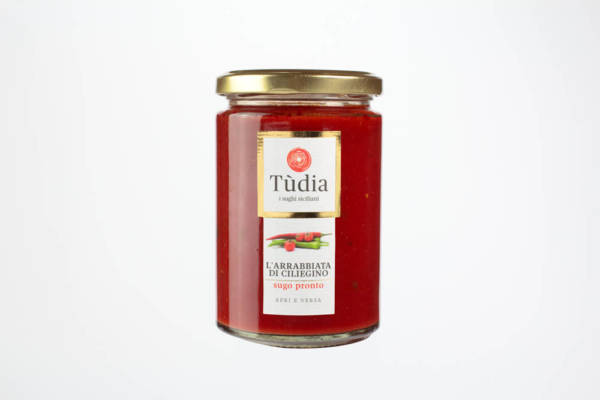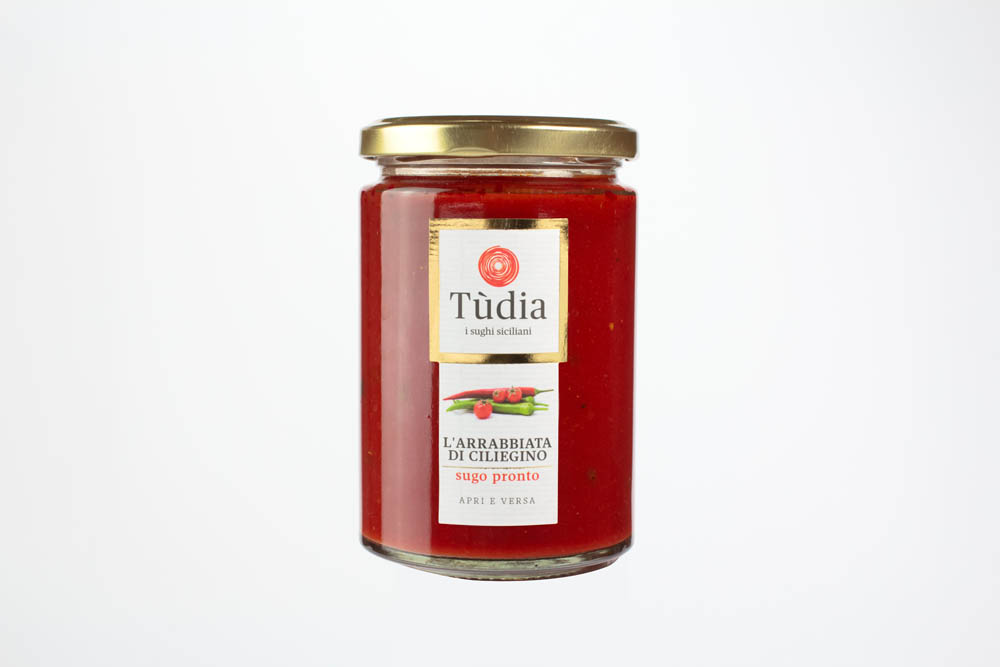 Arrabbiata sauce
Quick description:
Ready made cherry tomato arrabbiata sauce.
INGREDIENTS: cherry tomatoes 93%, onions, sugar, extra virgin olive oil 2%, salt, parsley, basil, chili pepper, pepper.
COD1101 350 gr glass jar 6/12 piece packaging;
COD1102 1050 gr glass jar 4 piece; packaging (to be ordered);
COD1103 1600 gr glass jar 4 piece packaging; (to be ordered).
USE:  ready made sauce for pasta; it can also be used as a base or an addition to several other dishes.
SHELF LIFE: 36 months.
The product contains neither preservatives nor dyes nor thickeners and in any case no other substance besides the declared ingredients.
NO GMOs (Reg. 1830/2003 and 1829/2003) – NO HYDROGENATED FATS – NO GLUTEN.