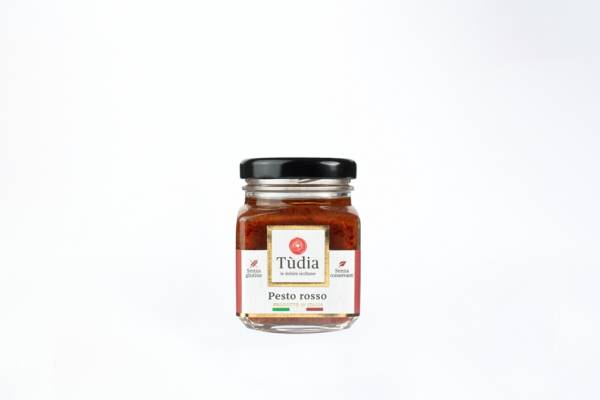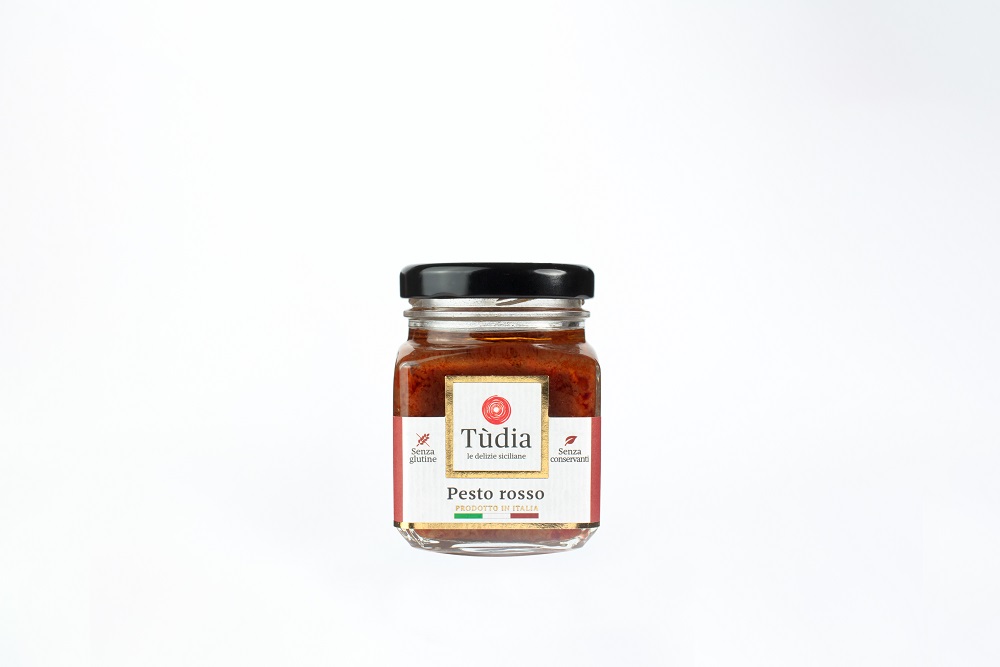 Pesto rosso
Quick description:
Sun-dried tomato cream with extra virgin olive oil.
INGREDIENTS: sun-dried tomatoes 49%, extra virgin olive oil 35%, pine nuts, almonds, salt, natural flavours.
ANT1000 95 g glass jar, 12 piece packaging;
ANT1002 1000 g glass jar, 4 piece packaging;
ANT1003 1650 g glass jar, 4 piece packaging.
USE: for appetizers: spread it on bread and croutons; you can use it to make a sauce for spaghetti and other first courses by adding it to garlic and onion sautéed in olive oil.
The product contains neither preservatives nor dyes nor thickeners and in any case no other substance besides the declared ingredients.
NO GMOs (Reg. 1830/2003 and 1829/2003) – NO HYDROGENATED FATS – NO GLUTEN.